Welcome to our website, where we specialize in fire damage remediation services. Fires can be devastating, causing not only destruction but also emotional distress. Our team understands the urgency and sensitivity surrounding fire damage restoration, and we are here to assist you every step of the way.

Fire damage remediation is the process of repairing and restoring a property after a fire. It involves addressing various aspects of the damage caused, such as smoke and soot removal, water damage mitigation, structural repairs, and the overall cleanup of your property. Our experienced professionals have the knowledge and expertise to handle all of these tasks efficiently and effectively.
During a fire, smoke and soot particles can infiltrate every corner of your property. These particles are not only harmful to breathe but can also cause discoloration, corrosion, and unpleasant odors. Our fire damage remediation process includes thorough cleaning and deodorization to ensure your property is free from any lingering effects of the fire.

Water damage is another common consequence of fires as a result of the firefighting efforts. Excess water can lead to further structural damage and the growth of mold and mildew. Our team will promptly address all water-related issues, including drying, dehumidification, and repairing any water-damaged areas to prevent any long-term problems.
Structural repairs are often necessary after a fire. Our experts will assess the extent of the damage and develop a comprehensive plan for restoring your property to its pre-fire condition. From repairing damaged walls and ceilings to replacing flooring and restoring electrical systems, we can handle all aspects of the restoration process.

At our company, we understand that fire damage can be an overwhelming experience. That's why we provide comprehensive fire damage remediation services, handling all aspects of the restoration process from start to finish. Our team is available 24/7 and will respond quickly to mitigate any further damage and begin the restoration process as soon as possible.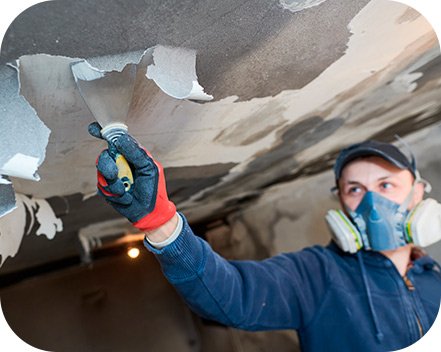 We prioritize customer satisfaction, and we aim to make the restoration process as smooth and stress-free as possible for our clients. Our team works closely with insurance companies to streamline the claims process, making sure you receive the support and compensation you deserve.

If you have experienced a fire in your property, don't hesitate to contact us. Our skilled and compassionate team is here to support you during this difficult time. Rest assured, with our fire damage remediation services, your property will be restored to its previous condition, providing you with peace of mind and a fresh start.